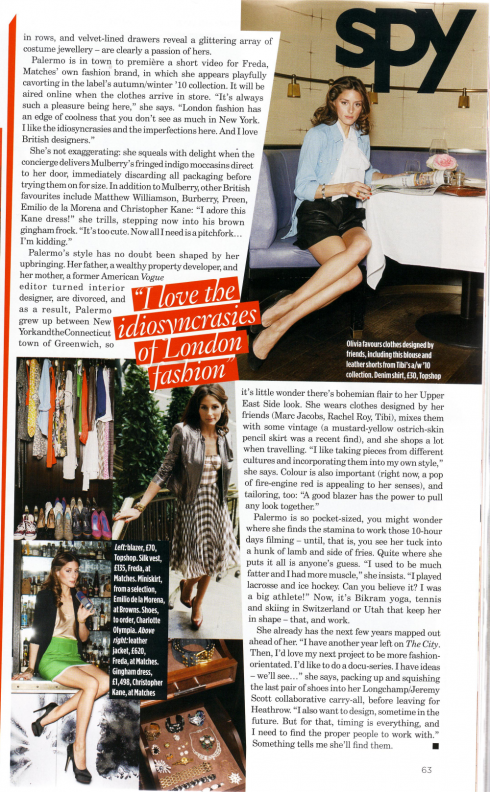 Olivia Palermo's recent UK magazine scans. Yes I did buy these magazines but I bought them anyways not because these pictures were in them. Im not a stalker. (promise)
First scans are from Vogue UK June 2010. The article is about her stay in london, what she packed etc. I love how she stores her jewelry neatly in the hotel armoire so its all on display, I would never think to do that.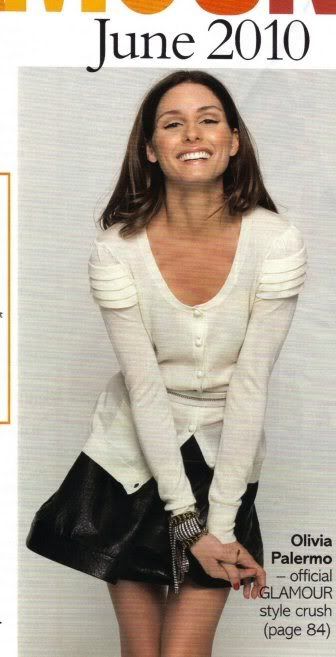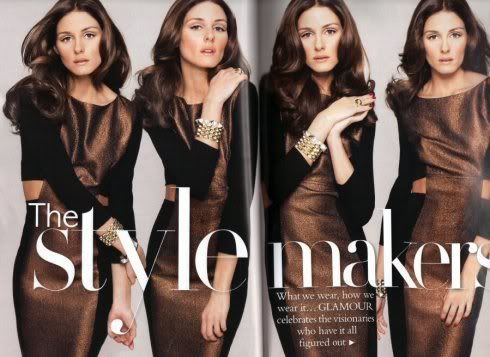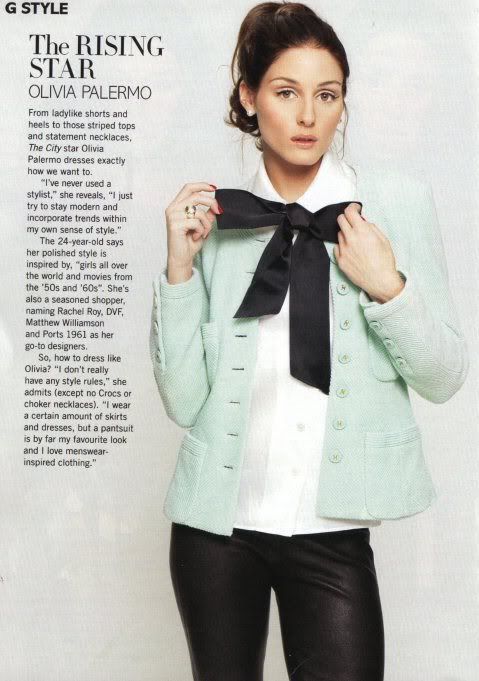 Second are from Glamour UK June 2010. Her last outfit is very similar to the one she wore on "Frock me" with Alexa Chung isn't it?