Vogue UK.com just did an article on Olivia and Johanne's romantic trip to Paris for "THE VOGUE BLOG."
Exerpt:

We love our friend Olivia Palermo (star of The City), who keeps us posted on her travels. Here, she's sent us a visual postcard from Paris, where she just spent a romantic weekend with her boyfriend Johannes Huebl (we call him Johotness).

What I packed:
Jet Set ballet pumps keep me quick on my toes - and they're ideal for cycling in, too.
Nancy Gonzalez passport cover, from www.gift-library.com.
Kif If cardies - I can't leave the house without them! I always have at least one in my bag; they conveniently scrunch down to nothing.
Bensoni dress - it's one of my favorite summer dresses. The pattern is divine, and I love the effortlessly chic cut.
My Valentino couture clutches for instant dress-up.
My iPad.
Finally, I can't leave without Johannes!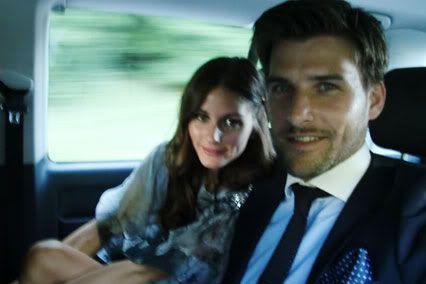 Dont you love the way she sets out her clothes at the hotel? As if shes going to style a shoot? Also loving the tres chic red breton with a long skirt. TImelessly classic, she really incorporated a parisienne chic into her style for the trip .